Westin Dragonara Resort
St Julians
TripAdvisor Traveller Rating
St Julians
TripAdvisor Traveller Rating
Indulgent and Exclusive Luxury Hotel on the Sea
Luxury Beach
Highly recommended by Malta Paradise!
A feeling of space defines the experience at this premium five-star hotel at the quiet end of Paceville. With its private beaches, vast outdoor pools and palatial rooms, The Westin Dragonara Resort has long been one of the ultimate places to stay in Malta.
FREE WiFi in public areas
Why Holiday Makers Love Westin Dragonara Resort
Easy Access to Boat Trips
Extremely Comfortable Bedrooms
Rooms with Striking Sea Views
Amusing Pool Area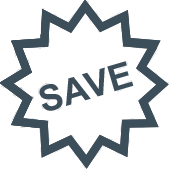 Special Offers available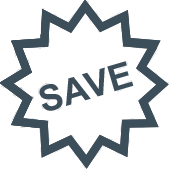 Special Offers available
Duration:
Stay:
This offer can be combined with other offers.
Exclusive and enchanting, the five-star Westin Dragonara Resort occupies Malta's ultimate location, set upon a private peninsula with uninterrupted views over the Mediterranean. There's an incredible amount of space, whether relaxing in your room, lounging by the pool, or taking a stroll to the private beaches.
On some holidays it's easy to feel guilty for not leaving the resort. That isn't the case here, where the complex is home to all manner of indulgences. Opulent five-star comfort is found in 340 air-conditioned guest rooms, almost all of which have a private terrace with uninterrupted views of the sea. The bathrooms are heavenly and the sound of softly lapping waves provides a lullaby after dusk.
Such a large seafront location ensures there's always a space to suit your mood. A quiet adults-only pool and beachfront area is complemented by pool-side jacuzzis, spacious sundecks, and barefooted access to Mediterranean waters. Children and families also have a designated section with safe swimming waters. Everything comes with a view and the chance to grab a refreshing cocktail at the opulent outdoor bar.
With its polished courtyards and ornamental lounge areas, the Westin Dragonara Resort is quick to make every guest feel special. There are water sports to be enjoyed directly from the hotel plus a spa and full-size heated indoor pool. Step away from the facilities, including the three restaurants, and you can easily walk to all the major attractions of Paceville and the wider St. Julian's area. The iconic Dragonara Casino is part of the property but note that many of the other facilities are exclusive to hotel guests. 
Please note that some services and amenities may not be available during low season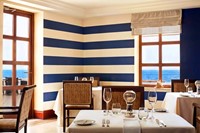 Sumptuous and award-winning
The excellence of the restaurant cuisine matches the quality of the views. Take breakfast and summer buffet dinners in the award-winning Terrace restaurant, dine on exquisite fish at Quadro, and sample the high-end Italian affair at Palio's. The ORVM Lounge and Piano Bar, plus The Boathouse Lounge, serve great drinks in a suave setting.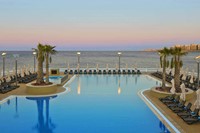 Sensational swimming facilities
You are almost spoiled for choice over where to swim at the 5* Westin Dragonara Resort. Two stunning outdoor pools are complemented by a huge indoor heated pool and the Bay View beach lido. Some facilities are designated as adults only.
Reviews
Where is the Westin Dragonara Resort?
The hotel has been built on a private peninsula on the quiet side of Paceville, within walking distance of a fabulous selection of waterfront bars and open-air restaurants. Enjoy the private beaches or take a trip to numerous attractions nearby.
Westin Dragonara Resort
St Julians