TripAdvisor Traveller Rating
Gozo
TripAdvisor Traveller Rating
Peaceful Gozo Island Retreat for Hiking and Diving!
Small & Friendly Seafront
Highly Recommended by Malta Paradise!
Nestled on the waterfront promenade on Gozo, Malta's second largest island, the San Andrea is a modern boutique hotel in beautiful Xlendi Bay. It's the perfect choice for peaceful getaways where guests can enjoy hiking, swimming and absorbing the island's scenic natural beauty.
FREE WiFi
Why Holiday Makers Love San Andrea Hotel
Wonderful Staff
Amazing Sea views
Boutique style Hotel
Great Location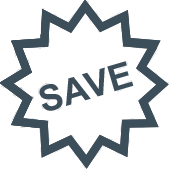 Special Offers available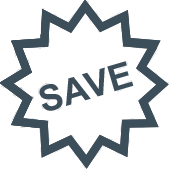 Special Offers available
Duration:
Stay:
This offer can be combined with other offers.
Tucked into the cliffs overlooking the glittering waters of Xlendi Bay, the San Andrea is a family-operated hotel with three star amenities. It boasts one of the most popular restaurants on Gozo and is well located for enjoying the beautiful Mediterranean views and unspoilt surroundings.
The Hotel San Andrea is the perfect choice for romantic getaways and is a top choice for hiking, snorkelling, scuba diving, kayaking, horse riding or just escaping the rat-race for a time.  This comfortable hotel prides itself on offering a friendly and intimate atmosphere where guests can feel right at home.
Located right on the waterfront overlooking the beach, the San Andrea welcomes families and offers babysitting, childminding, dry cleaning and laundry services. It also offers direct airport transfers by car (with driver) and ferry, making it easy to get to this island outpost from Malta's International Airport.
Please note that some services and amenities may not be available during low season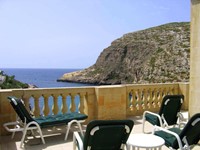 Mediterranean speciality dining
The restaurant serves a continental buffet breakfast along with a la carte lunch and dinner. Staying within sight of the Mediterranean whets the appetite for seafood and the hotel serves many Mediterranean specialities for lunch and dinner.
Reviews
Where is the San Andrea Hotel?
Nestled at the foot of the cliffs on the waterfront at Xlendi Bay, the Hotel San Andrea is just steps from the clear blue Mediterranean Sea, the local beach, bus stop and hiking trails. The hotel offers taxi/ferry and helicopter transfers from Malta's International Airport.
2 minute walk from the beach
20 minute drive Gozo Ferry Terminal
1 hour 40 minute transfer from Malta International Airport