Marina Hotel Corinthia Beach Resort
St Julians
TripAdvisor Traveller Rating
St Julians
TripAdvisor Traveller Rating
Elegant Spa retreat with stunning coastal views.
Family Luxury Beach
Highly Recommended by Malta Paradise!
Treat yourself to a holiday at the Marina Hotel Corinthia Beach Resort and enjoy all that Malta has to offer. The stunning Corinthia Beach Resort is home to some of the best contemporary hotels in St George's Bay. There is a feeling of freshness and zesty Mediterranean design about these newer developments, and the Marina Hotel really exemplifies that.
Why Holiday Makers Love Marina Hotel Corinthia Beach Resort
Boutique Style Hotel
Striking Views
Great Location
Wonderful Staff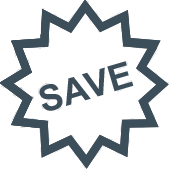 Special Offers available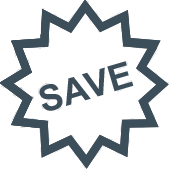 Special Offers available
Duration:
Stay:
This offer can be combined with other offers.
This 4-star hotel is part of the Corinthia Beach Resort, which has excellent water sports facilities
Offering panoramic views across Malta's St. George's Bay,
Marina Hotel is near the Paceville district's lively nightlife. It features a private beach club, diving centre, free Wi-Fi throughout and a total of 9 dining options.
The panoramic views across St George's Bay are spectacular and the Marina Hotel Corinthia Beach Resort uses its superb location to its full advantage; the terrace that overlooks the bay is beautiful both at day and night, and one of several restaurants offers magnificently wide windows that frame the beautiful coastal stretch perfectly.
Activity wise, there's plenty on offer. Within the resort, Marina Hotel has its very own Sun & Fun Sports and Yacht Charter. Here, you can try your hand at jet skiing, banana boat rides, canoeing, self-drive speed boats and para sailing. Yacht rental is also available. The Starfish Diving Centre, also with Corinthia Beach Resort, St Julian's, offers basic trial dives, night and boat dives, as well as advanced courses and certification.
Please note that some services and amenities may not be available during low season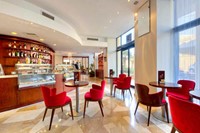 Excellent Dining Selections
Marina Hotel at the Corinthia Beach Resort has 9 restaurants and 7 bars with Mediterranean and innovative international dishes. A generous buffet breakfast is served daily.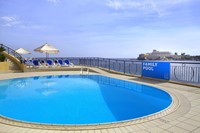 Take a plunge!
As a guest of the Corinthia Beach Resort, you don't just have the two superb pools of the Marina Hotel to enjoy, but the adjacent lido complex with pool as well.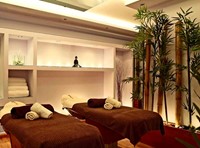 Self pamper time!
Guests also have free access to an indoor heated pool, sauna, gym and wellness facilities at the Apollo Day Spa.
Reviews
Marina Hotel Corinthia Beach Resort
Where is the Marina Hotel Corinthia Beach Resort?
Overlooking St George's Bay on the Mediterranean Sea, this refined hotel in a resort is 4 minutes' walk from a beach, 17 mins from Valletta ferry terminal and from the National War Museum - Fort St Elmo,18 mins drive to Malta International Airport (MLA), located in Malta region.
5 minute walk from the beach
12 min walk to Portomaso Marina
5 min walk to Bay Street Shopping Complex
Marina Hotel Corinthia Beach Resort
St Julians