TripAdvisor Traveller Rating
Qawra
TripAdvisor Traveller Rating
Central Good-Value Hotel, Close to the Beach
Family
Highly Recommended by Malta Paradise!
Just 100 metres from the beach and panoramic Qawra promenade, the endearing Il Palazzin Hotel has two swimming pools and well equipped four-star rooms. It's central to everything and good value for the quality and service on offer.
FREE WiFi
Why Holiday Makers Love II Palazzin Hotel
Wonderful Staff
Great Location
Amazing Views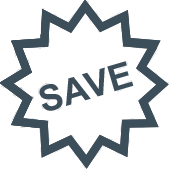 Special Offers available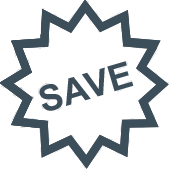 Special Offers available
Duration:
Stay:
This offer can be combined with other offers.
With its Mediterranean charm and central location, Il Palazzin has always been a popular choice for holidaymakers. It features everything required for a stay in the sun, including air-conditioned rooms, modern amenities, friendly service and two pools.
Let's start with location. You're just 100 metres from the Qawra Promenade and a nice sandy beach. Walk the other way and it's less than ten minutes to the heart of Buggiba, with its restaurants, bars and clubs. Transport connections enable you to explore the rest of the island, with opportunities for day trips to attractions across Malta. While Qawra is a built-up area, the hotel remains quiet and the views onto the Mediterranean are surprisingly good.
Rooms are well appointed, with adjustable air conditioning and modern bathrooms. They have panoramic balconies, mostly with views over the pool and gardens; superior sea view rooms cost a little more. Wi-Fi is free and available in the guest rooms as well as the communal areas. Guests can spend their days around the large outdoor swimming pool, which provides a nice balance between sun and shaded areas. There's also an indoor pool and small fitness room.
There's a certain Maltese charm to everything, not least the service. Staff are extremely friendly and regularly get to know guests by name. They can provide travel advice and recommendations for the local area and the rest of the island. It all adds up to a hotel that is good quality for its price, offering everything you need without the flashy extras that can make a holiday too expensive.
Please note that some services and amenities may not be available during low season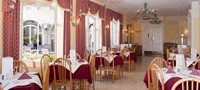 Cute and Tasty
At Il Palazzin's restaurant you enjoy a complimentary breakfast buffet and can opt for a tasty dinner buffet. There's also a snack bar and the option to purchase packed lunches for day trips.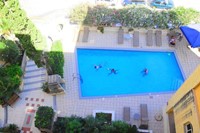 Swim All-Year Around
With both an indoor and outdoor swimming pool, this is one of few hotels in St. Paul's Bay where you can swim any month of the year. It's possible to find sun and shade around the outdoor pool. You can also walk to the beach, which is only 100 metres away.
Reviews
Where is the II Palazzin Hotel?
Il Palazzin is situated in Qawra, a very short walk from the beach and the long coastal promenade. It's central to almost everything in St. Paul's Bay as well as being close to transport connections for exploring Malta.
32 minutes transfer from Malta International Airport
35 minutes drive from St. Paul's Cathedral
29 minutes drive from Valletta Waterfront