Glitzy and glamorous, St. Julian's is the modern face of Malta
Draped along a rocky coastline, St Julian's is a mix of high-rise hotels, luxury resorts and modern holiday amenities.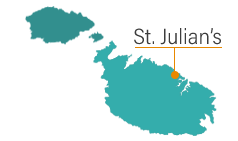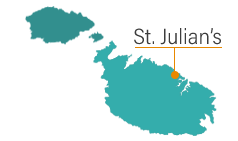 A Coastal Holiday and a Choice of Hotels in St Julian's
St. Julian's always feels like a holiday, even during the winter months. Restaurants cater for every palate and most of Malta's finest meals can be found here. The public beaches are pleasant although crowded in mid-summer, while many cafes and hotels have their own private piece of the coast. Most hotels have pools and sun terraces, either along the beach or on the roof with dreamy views. You are also spoilt for choice over places to drink and shop within walking distance of any St. Julian's hotel.
Sub-districts of St. Julian's have a contrasting style. Handsome and luxurious, the area around Spinola Bay is the trendiest address in Malta. Paceville is Malta's party capital and gets lively with a young crowd, particularly at the weekends. However, resorts that are on the coast in Paceville manage to escape the noise. St. George's Bay is a little quieter and has the main public beach. A winding promenade links all of St. Julian's with Sliema, its southern neighbour.
St. Julian's is a destination for all types of holidays. Come for a sunny escape and lounge at a resort on the coast, and enjoy a couple of easy day trips to natural and historical attractions around Malta. Take your pick from the hundreds of bars and restaurants. Soak up the Mediterranean atmosphere as well as the comforts of home, and settle into the holiday vibe that encourages you to indulge.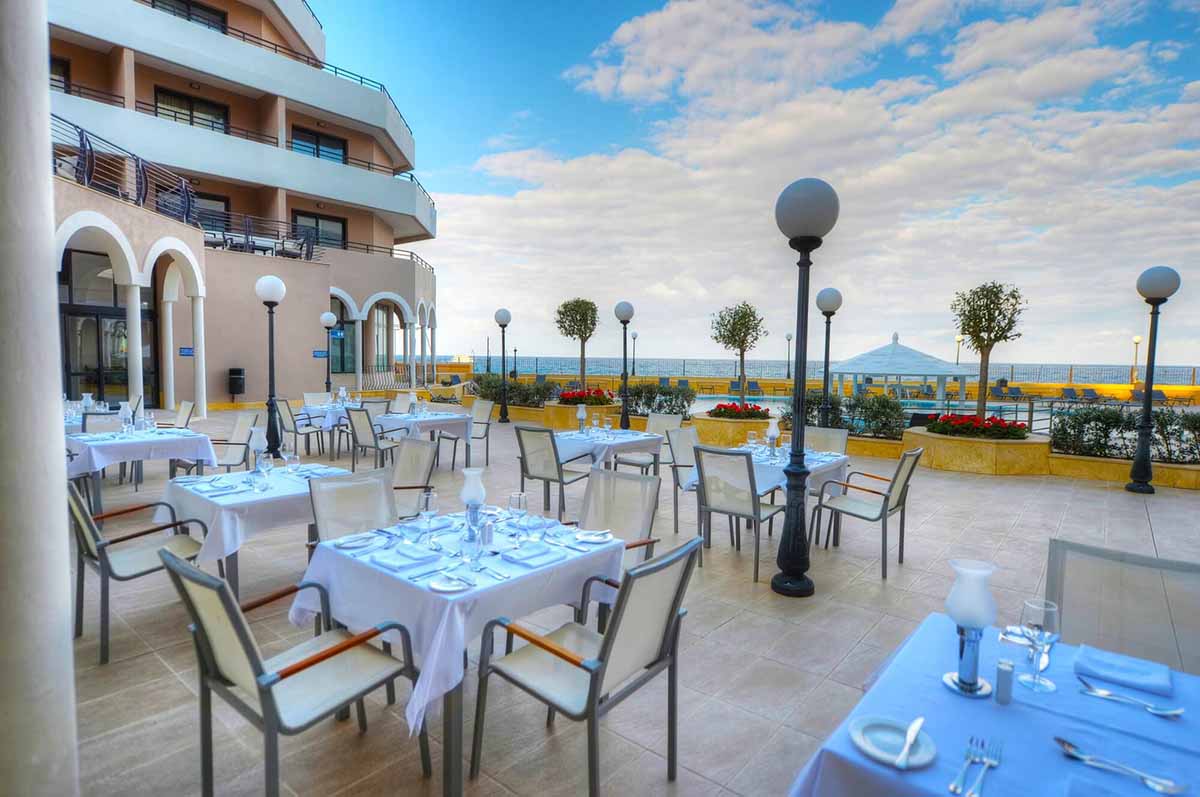 Things to do in St. Julian's
Most of the country's iconic four and five-star accommodation is located here, with suites and terraces that gaze out over the endless blue of the Mediterranean. For a luxury Malta holiday, St. Julian's is the most fashionable place to stay. But you only need to stay one or two streets back from the sea to find modern hotels at excellent value.