Sliema offers a choice of holidays!
Location and atmosphere make Sliema a perfect base for a Malta holiday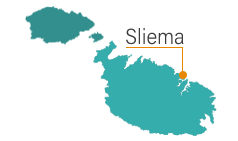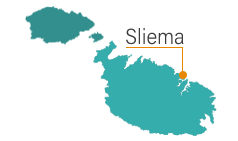 Holidays and Hotels in Sliema
There's accommodation for every style and budget here, from cute family-run establishments to glitzy resort-style hotels. Hundreds of restaurants and bars are within walking distance, along with a complete range of shops. The promenade provides a great seafront walk, especially at dusk. And while Sliema is popular with tourists it also has a Maltese feel, especially when the locals wander the streets on their evening stroll (passeggiata). You'll find many al fresco cafes for slowly watching the world go by, with the stretch between Ghar Id-Dud and St. Julian's Point a lovely evening hangout.
Sliema is crowded at first glance and it's certainly not the best area for anyone with a rental car – finding a parking space can be a real challenge. Settle in and you quickly get to know the streets and find your favourite establishments. You never need to travel far to enjoy stunning vistas from a roof terrace – many hotels have swimming pools or restaurants on the top floor. And if you want to combine city culture with beach, Sliema's location is absolutely ideal.
In contrast to St. Julian's, most of Sliema quietens down after dark and there isn't too much noise coming from the streets. It has retained a certain Mediterranean atmosphere, unsurprising given the proximity to the water. And while at first glance it feels like a mishmash of buildings, spend a few nights in Sliema and the area is quick to win over its visitors. There are excellent transport connections for getting out to the rest of the island and many use Sliema as a base for exploring Malta during the day, before returning for pleasant evenings on the local streets.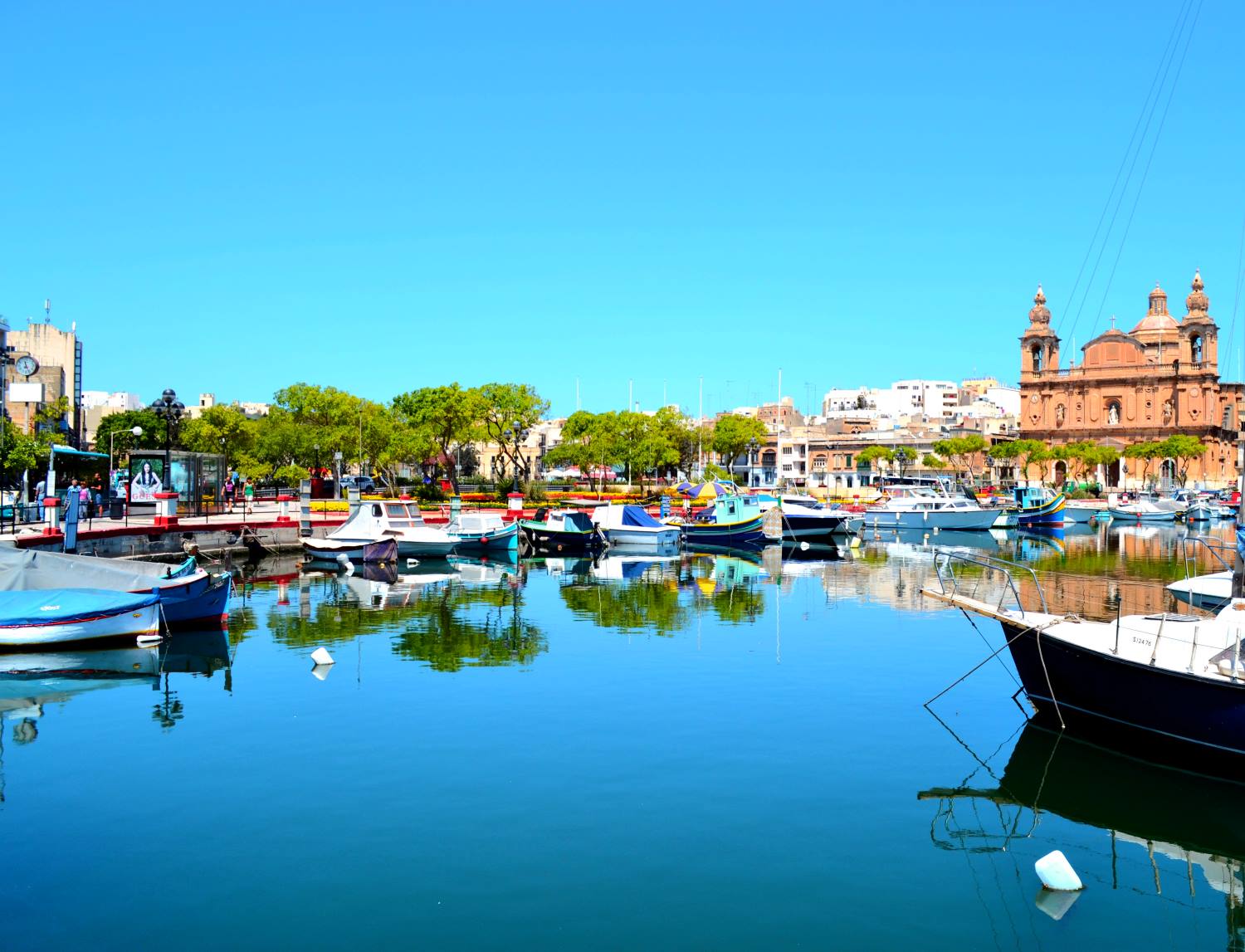 Things to do in Sliema
A mishmash of tightly-packed streets set around Mediterranean waters, Sliema has retained some of its old traditions, even if the architecture now presents a very modern facade. It's become one of the most popular places to stay in Malta, halfway between the vibrant district of St. Julian's and the history of Valletta, while also within walking distance of beaches and coastal pleasures.