Explore fabulous history and culture in this breathtaking part of the Mediterranean
Seductive and surreal, Central Malta is the most beautiful part of the island.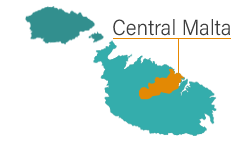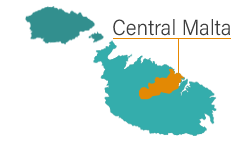 Holidays in Central Malta and Options for a Day Trip
This is a very authentic and undeveloped part of the country. There aren't many hotels and the majority of visitors come on a day trip, either from St. Paul's Bay and Mellieha to the north or Sliema and St. Julian's to the east. Most Malta hotels can organise tours that visit the different cultural and natural attractions. It's also an easy region to visit with a rental car. On public transport there are rarely any challenges in making a day trip to Mdina and Rabat.
The main place to stay is Mdina, a time-warped medieval city encased by thick fortress walls. Wander the streets of cobblestone and intrigue, listen to the seafaring Knight stories that whisper from faded palaces, and appreciate one of the Mediterranean's most perfectly preserved old cities. When the day-tripping visitors leave the atmosphere is even more magical; while Mdina is small, it's well worth staying a few nights to really soak up this ancient capital of Malta. Nearby Rabat is incredibly important to the Catholic Maltese and is home to the country's most redolent religious sites.
Travel further west in this central region and you'll discover a coastal landscape that is blissfully uncrowded. It's a wonderful place to escape to if you have a car, with attractions like Verdala Palace, Dingli Cliffs and "Clapham Junction" creating some of Malta's most loved postcard images. Central Malta certainly isn't a destination for a classic summer holiday. But if you like to explore then it's an unmissable part of the island.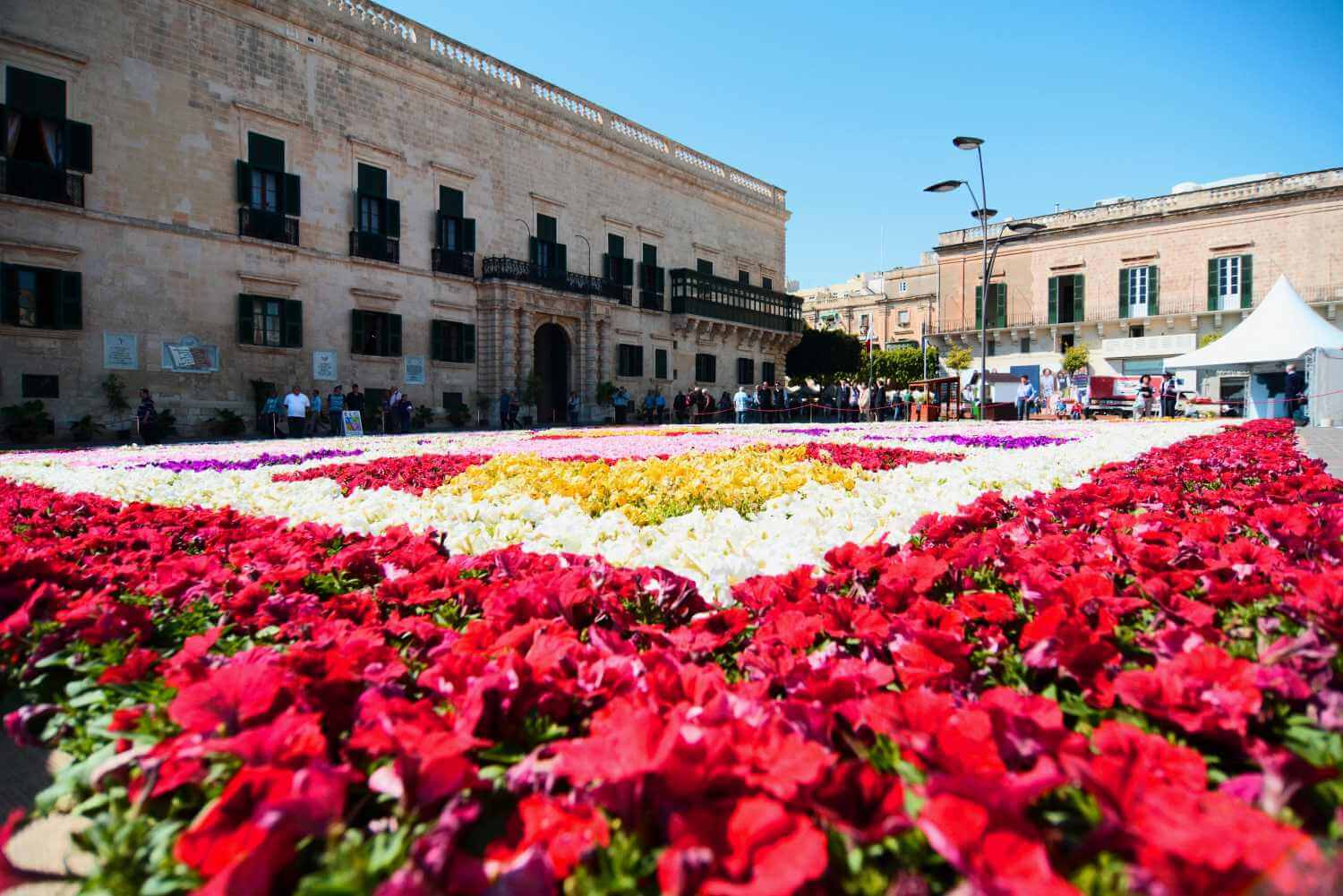 Things to see in Central Malta
It's dominated by glorious open landscapes, with undulating green hills tumbling down towards a completely untouched coastline. Malta's most alluring city is found here – Mdina – as well as a delightful collection of old attractions. Spend a day in Central Malta and it feels like you have taken a step back in time. Spend a night or two and you are completely immersed in a historical time and place.